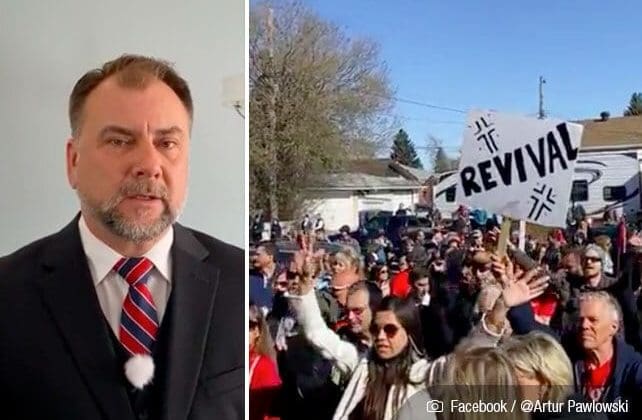 (ChurchLeaders) Residents of the neighborhood surrounding the Street Church, led by Pastor Artur Pawlowski, are claiming that the members have been threatening and harassing them for the past several weeks. Pawlowski says that this assertion is an "absolute lie."
"Here's an interesting hit piece from the propaganda machinery, the Calgary Herald!" said Pawlowski in a Facebook post about a report from Postmedia Network. The report, published in the Calgary Herald, covered neighbors' reactions to the Street Church over the past several weeks and referred to an outdoor protest held in front of the church on Saturday.
"The event was witnessed by hundreds of people that were present and seen by thousands watching live on Facebook!" said the pastor. "However, that did not stop this hateful, lying  communistic propaganda Trash, the so-called newspaper, from making stuff up! We have to remember that this is what they have been paid to do! To Lie!" Pawlowski then posted a link to the protest and challenged people to watch it for themselves.