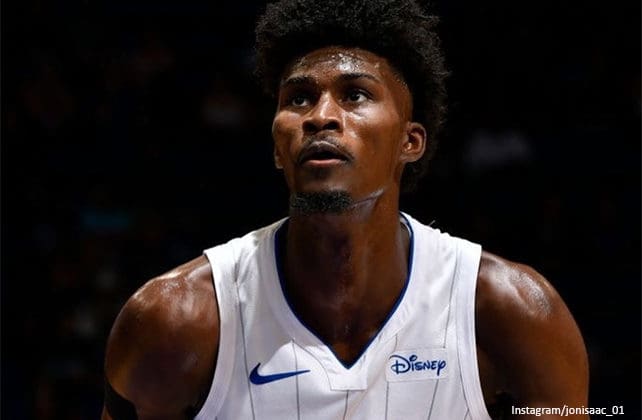 (The Christian Post) NBA superstar Jonathan Isaac knows a thing or two about defying the crowd. 
In 2020, the Orlando Magic forward made headlines when he refused to kneel during the National Anthem or wear a Black Live Matters shirt while in the NBA bubble — the only player to do so.
Though his actions sparked a media firestorm, the 24-year-old ordained minister gave a simple explanation for his decision: The Gospel, and not a political movement, is the answer to prejudice, racial unrest and pain.
"I believe that Jesus Christ is the answer to all the world's problems," Isaac told The Christian Post. "Any political structure or ideology doesn't, in itself, have the necessary tools for salvation, which I believe ultimately is what everybody needs."
The athlete said the Black Lives Matter movement is "ultimately pushing an agenda" and attempting to serve as a "savior to the black race."