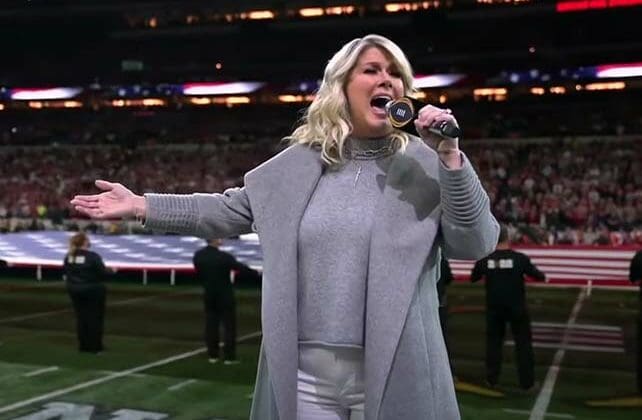 (Christian Headlines) Natalie Grant's rendition of the National Anthem during Monday's college football championship game led to widespread acclamation – as well as trending searches on Google and Twitter from viewers who wanted to know more about her.
The nine-time Grammy-nominated Christian singer delivered a powerful rendition of The Star-Spangled Banner before the national championship game in Indianapolis between Georgia and Alabama that immediately drew applause from sports and non-sports fans alike.
Her name trended both on Twitter and Google. At one point Monday night, "Natalie Grant" was the fifth-most searched term on Google – likely sparked by Americans who had just learned about the talented CCM artist.