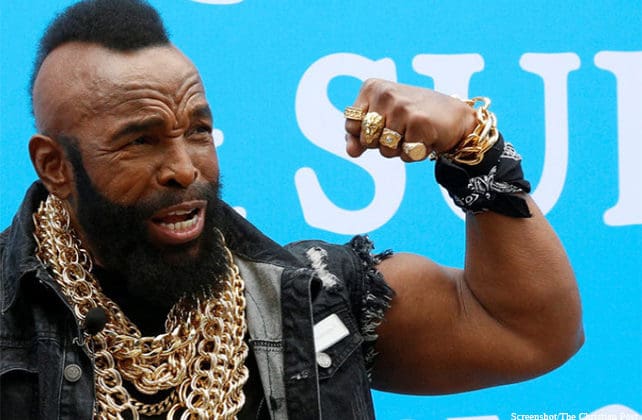 (The Christian Post) Actor and retired professional wrestler Mr. T has been actively using his platform to promote his Christian faith, which he believes is the antidote to a contagion that's engulfing the United States. 
"We are fighting 2 contagious deadly virus[es]! One is COVID-19 and the other is hate!" he wrote on Twitter Tuesday.
The television personality continued, "We got vaccinations for COVID and the love of God for all the haters!"
Mr. T, who has been using his Twitter account to almost exclusively promote the Bible and his reflections on what's happening in the world, said there is a vaccine for the coronavirus as well as for hatred. He then instructed his hundreds of thousands of followers on how to embrace the cure.