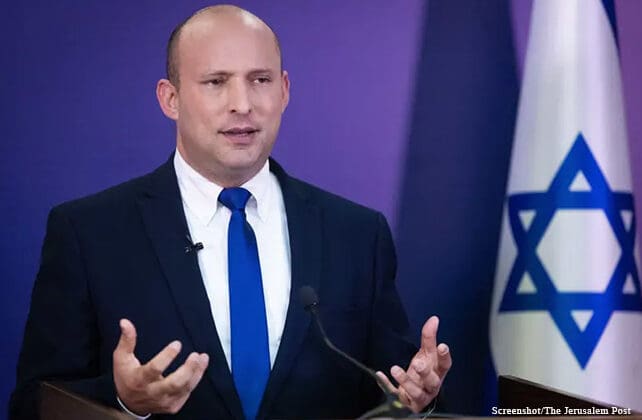 (The Jerusalem Post) More than 80 Christian leaders sent a letter of congratulations and thanks to Prime Minister Naftali Bennett.
"We want to thank you in advance for protecting our shared values as they apply to Israel's citizens, whether Jews, Christians, Muslims, or Druze; for guarding the holy sites and welcoming religious pilgrims from around the world to discover the birthplace of their faith; for defending Israel from outside aggression; and for continuing to work toward peace with Israel's neighbors," the letter read. "In return, we pledge to deepen our friendship with your country and its wonderful people."
The letter was spearheaded by the Philos Project, an American nonprofit based in New York City that seeks to promote Christian engagement in the Near East.
The organization's president, Robert Nicholson, told The Jerusalem Post that "it is a historic moment in Israel. Things are changing politically, and we thought this event was momentous enough to lead this effort and show the prime minister, the coalition and the world that there is not only real Christian friendship for Israel and the Jewish people, but a very wide-ranging group of Christians who care about the country and its people."