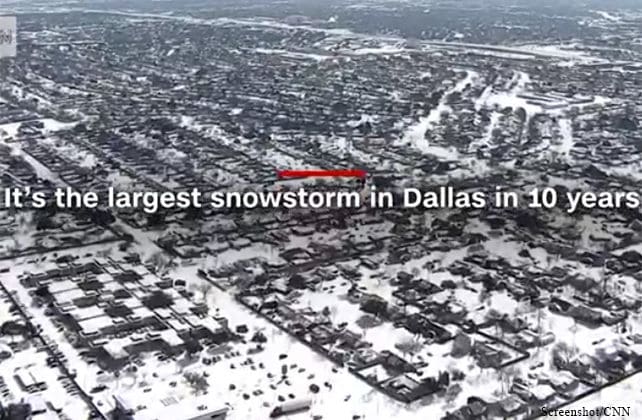 (CNN) In Texas, the governor called out the National Guard to help. In Kansas, the governor asked residents to do all they could to conserve power. In Kentucky, state officials said people need to be cautious as more frigid winter weather is coming.
Nearly 154 million people in the United States were under some sort of winter weather alert Monday, according to the National Weather Service. Wind chill warnings or advisories are in effect for about 68 million people. Icy roads, power outages and dangerously low temperatures were making life miserable.
The cold air is so widespread that you could travel nearly 2,000 miles from the Rio Grande on the Mexican border to the St. Lawrence River on the Canadian border entirely in winter storm warnings or watches.