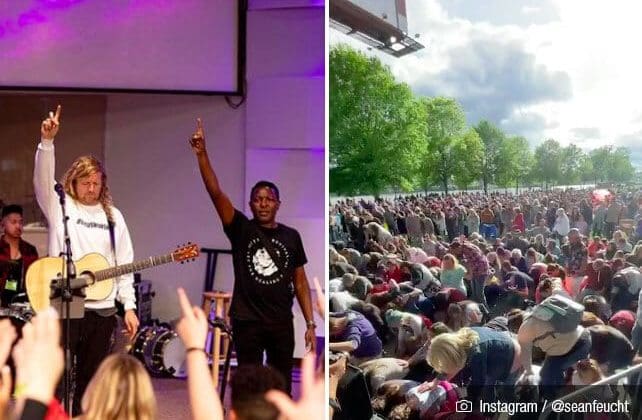 (ChurchLeaders) As the anniversary of the first Let Us Worship event draws closer, worship leader and activist Sean Feucht is still calling the American church to revival—and speaking out about politics.
"MIRACLES BREAKING OUT IN KANSAS CITY!!!!" Feucht posted on Instagram. "This is all happening while we are doing the salvation altar call!!!! We weren't even praying for miracles!"
Since last July, Feucht has been holding outdoor worship services, or "worship protests," around the country that feature singing, baptisms, and healings. The movement is called "Let Us Worship" because it is a response to the COVID-19 restrictions that have been placed on houses of worship.