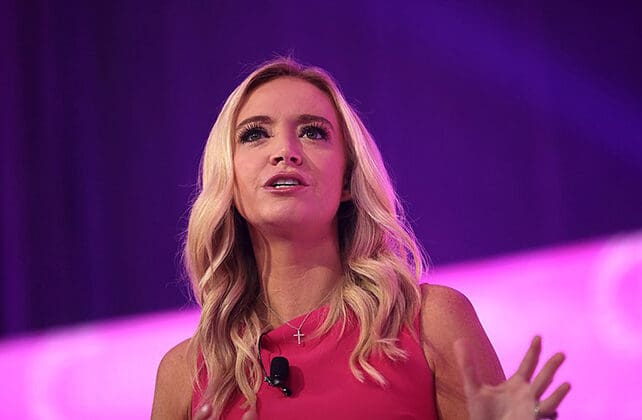 (Fox News) "Fox & Friends" co-host Ainsley Earhardt sat down with Former White House press secretary Kayleigh McEnany on a new episode of Fox Nation's "Ainsley's Bible Study."
McEnany shared how her faith guided her through her personal and political career, ultimately leading her to the White House.
McEnany was appointed Former President Donald Trump's press secretary in April 2020 at the peak of the COVID-19 pandemic. Now a co-host on Fox News' 'Outnumbered,' the former political official opened up about the emotions she felt before taking the podium for the first time.