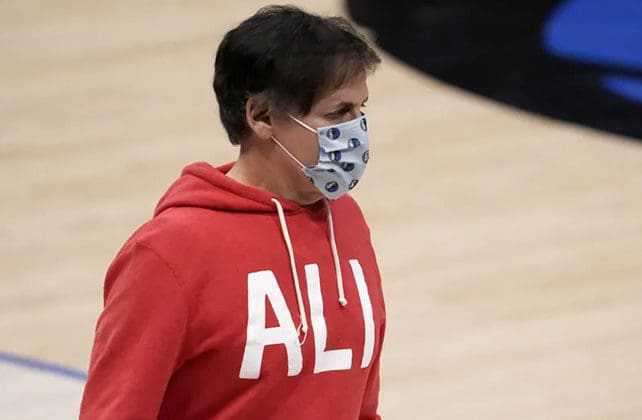 (Bleacher Report) The Dallas Mavericks will not play the national anthem prior to home games at the American Airlines Center this season. 
They have not done so for any of their 13 preseason and regular-season home games to this point, and Mavericks governor Mark Cuban confirmed to Tim Cato of The Athletic on Monday that they will not play the song going forward even as fans return to the arena.
Monday's home game against the Minnesota Timberwolves was Dallas' first this season with limited fans in attendance.