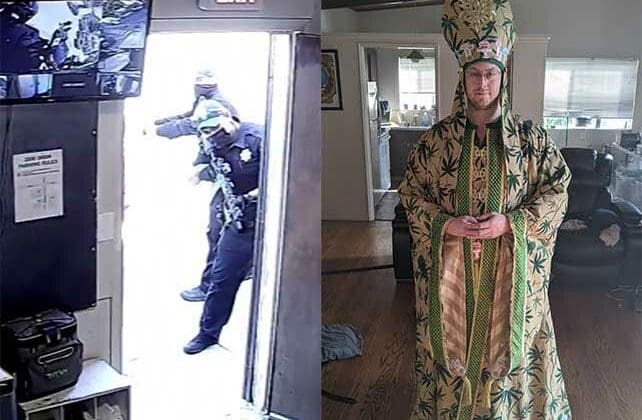 Zide Door in Oakland, California, which identifies itself as a church, is suing police officers and the city of Oakland over a 2020 raid of their facility, in which authorities confiscated $200,000 worth of cannabis and psychedelic mushrooms. Zide Door distributes the drugs to church members.
According to Zide Door's website, they are "a Church in Oakland supporting the safe access and use of Entheogenic Plants. We follow a nondenominational, interfaith religion, The Church of Ambrosia."
Established in 2019 after Oakland passed a resolution decriminalizing natural psychedelics, the church claims to preach against nonreligious alcohol and drug use and boasts that it has 60,000 members who pay $5 a month to receive psychedelic sacraments.