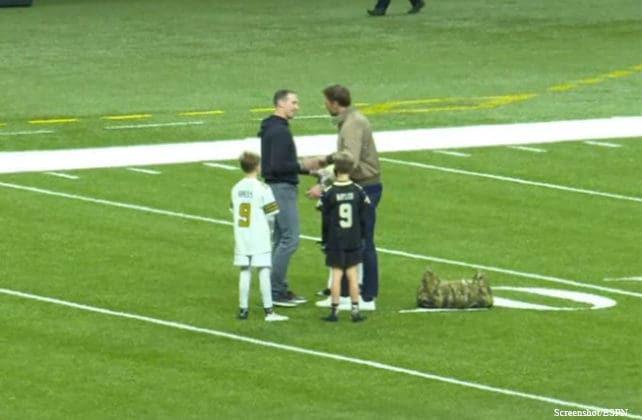 (Yahoo Sports) Tom Brady and Drew Brees exchanged pleasantries after the Tampa Bay Buccaneers beat the New Orleans Saints in a divisional round playoff game. It was just a few seconds, but meaningful considering it has been widely reported that Brees will retire.
Much longer after they met on the field, Brady came back to have a more meaningful and private conversation with Brees on the Superdome field.
Brady and Brees have the top two spots in career passing yardage and career touchdown passes. They have been among the NFL's top stars for two decades. After Sunday's game, the respect between the two quarterbacks who are in their 40s was clear.