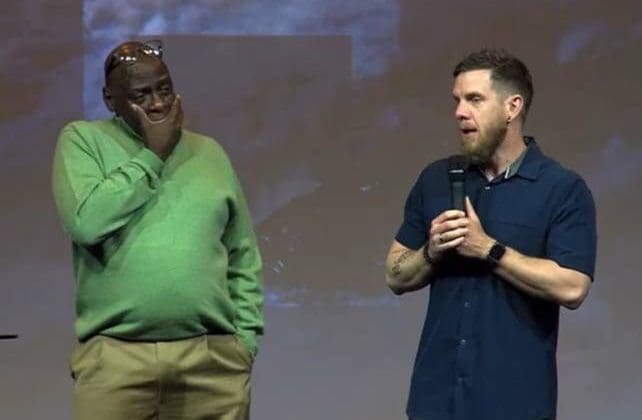 (The Christian Post) A senior associate pastor at the Bellevue Christian Center in Nebraska, who had been waiting for months to find a donor on the University of Nebraska Medical Center's kidney transplant list, cried tears of joy before his congregation as he revealed their lead pastor was found to be a perfect match.
And come Aug. 2, Walter Hooker, a father of three and a grandfather of seven, will undergo surgery to receive a healthy kidney from his lead pastor, Andy Kaup, who is also a married father of three.
"Because of the faithfulness of our God, Aug. 2, I'll be in surgery. Incredible," a tearful Hooker revealed during a video announcement posted on the church's Facebook last week.
"And folks, I want you to know that finding a donor is not easy."