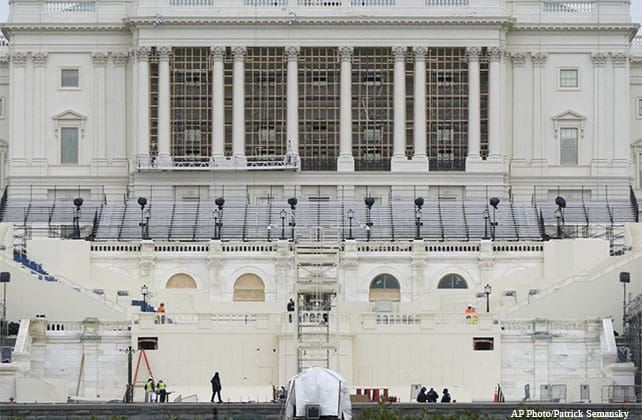 (AP) This time, they'll be ready.
The inauguration of President-elect Joe Biden will be held on the same risers in the same spot at the U.S. Capitol where a violent, pro-Trump mob descended last week. But the two events aren't even comparable from a security standpoint, said Michael Plati, U.S. Secret Service special agent in charge, who is leading the inauguration security.
The inauguration is designated as a "national special security event," which clears the way for communication, funding and preparation between multiple agencies in Washington, like the Capitol Police, Pentagon, Homeland Security and District-area police. Other such events are the State of the Union, the Super Bowl and the Democratic and Republican National Conventions.