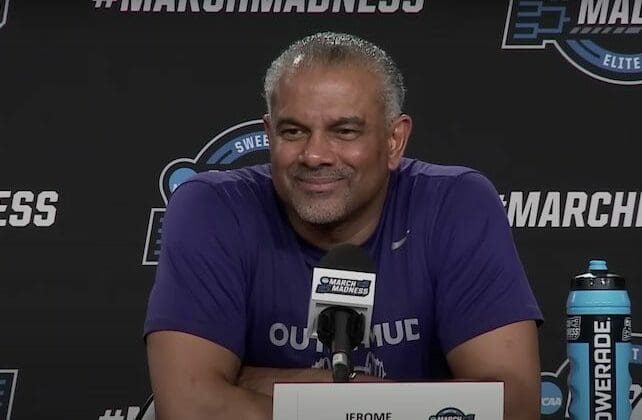 As the Kansas State men's basketball team heads to the Elite Eight this weekend, first-year head coach Jerome Tang is glorifying God and crediting the power of love. Last night (March 23), the Wildcats won an overtime thriller against Michigan State to advance in the NCAA Men's Basketball Tournament.
After Thursday night's 98-93 March Madness victory over the Spartans, Coach Tang told a CBS reporter that he and his players have "a ton of faith in each other." Tang just tries to "love 'em," he added, saying, "When you love people, it's amazing what you can accomplish."
If Kansas State wins Saturday against Florida Atlantic, the Wildcats will advance to their first Final Four since 1964. The university's men's basketball team has never won a national championship.