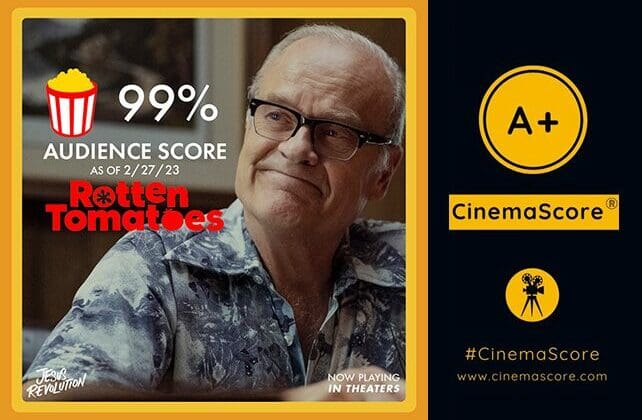 After 19 days in theaters, "Jesus Revolution" has surpassed the $40 million mark, bringing its domestic box office total to $40,862,465 on Tuesday (March 14).
"You all made this possible. Thank you for supporting JESUS REVOLUTION," the filmmakers tweeted Wednesday.
The film focuses on the story of how Harvest Christian Fellowship senior pastor Greg Laurie came to salvation and was called into full-time pastoral ministry at the age of 19, while also touching on the key stories surrounding the lives of Chuck Smith and Lonnie Frisbee.
The movie received an A+ CinemaScore and grossed over $15 million during its opening weekend. Just this past weekend, "Jesus Revolution" was viewed in 2,519 theaters—more than the any weekend since its release—and brought in over $5 million (Friday-Sunday).