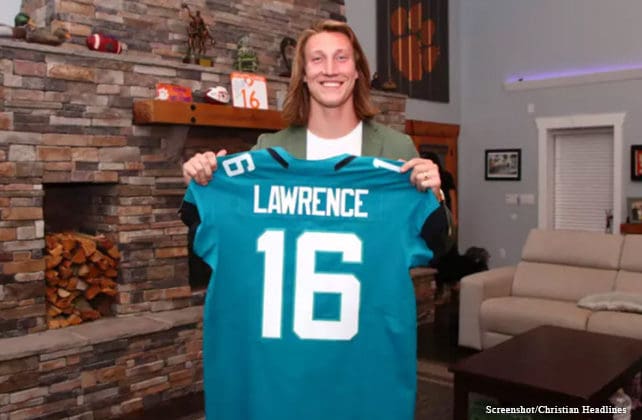 (Fox News) Trevor Lawrence had nothing but high praise for Tim Tebow as the quarterback-turned-tight end is looking to make the active Jacksonville Jaguars' rosterbefore the start of the 2021 season.
While Tebow has been the target of criticism for trying to attempt an NFL comeback at a new position, including from a former NFL general manager who traded for him, Lawrence had good things to say about the 2007 Heisman Trophy winner.
"He looks great. He's just a guy that you want to be around. Character is awesome. Had a few conversations with him and I can already tell, and just a hard worker. No one is going to work harder than him. Those are the kind of guys you want in your locker room and you want to be around every day. And then I'm excited to see what he can do on the field as well. We got in a few days and he looks great. He's in awesome shape," Lawrence said Wednesday on the AP Pro Football Podcast.