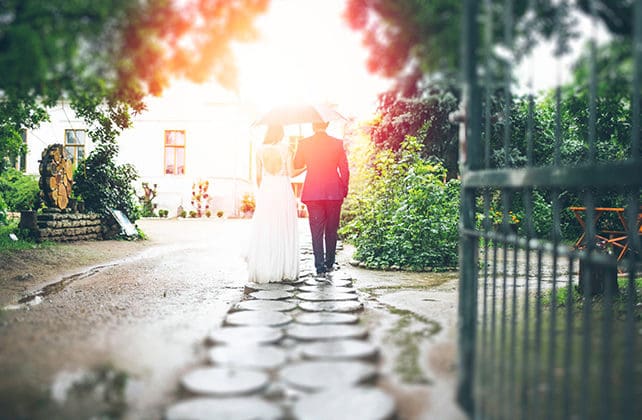 JERUSALEM (RNS) In an unprecedented move, Israel's population registry has recognized the marriages of three Israeli couples who obtained online marriage certificates from the state of Utah.
The move by the Interior Ministry's Population, Immigration and Border Authority, which came late last month, could allow thousands of Israeli couples who are ineligible for marriage in Israel to gain status as married couples.
Because there is no civil marriage in Israel, only religious marriages conducted by approved religious authorities are recognized by the state. Until now, mixed-faith couples, LGBTQ couples and couples who do not want to be married in a religious (or at least Orthodox) ceremony have had only one option: to marry abroad and obtain a civil marriage certificate.
Such marriages have been further complicated for nonconforming couples by COVID-19, which has largely prevented travel abroad. Utah is one of a handful of American states that permits online marriages.
While the population authority already recognizes civil marriages conducted abroad for the purposes of benefits, inheritance and the like, Israel's government-run religious establishment does not.
Interior Minister Aryeh Deri, who heads an ultra-Orthodox political party, has vowed to fight the new recognition. "Recently, a number of applications for marriage registration were submitted without the issue being presented to the administrative and legal echelon of the Population and Immigration Authority," Deri said in a statement.
Deri has frozen the registration process pending an internal investigation, the statement said.
The Israeli NGO Hiddush — For Religious Freedom and Equality — has sent a letter to Deri and Israel's legal authorities demanding that the interior minister recognize all overseas marriages of Israeli citizens, whether conducted in person or online.
"Hiddush is deeply disturbed at the lack of marriage freedom in the State of Israel, a problem that affects hundreds of thousands of its citizens who cannot get married or cannot marry in a way that matches their lifestyle, preferences and values," said David Bogomolny, the organization's director of communications.
Until all Israeli citizens can marry in Israel as they wish, Bogomolny said, the Interior Ministry "should recognize marriages legally performed in other countries, especially during the pandemic, when couples who would ordinarily travel abroad cannot do so."