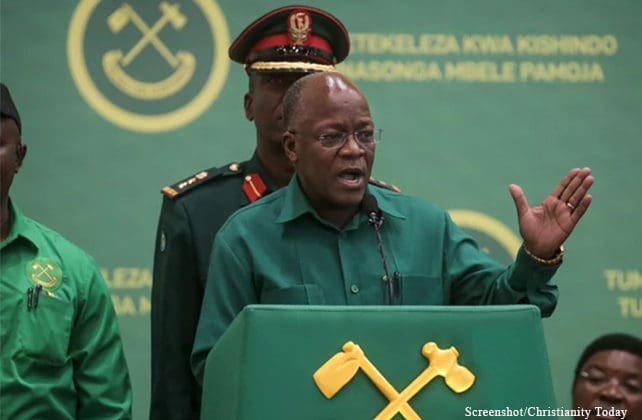 (Christianity Today) The Tanzanian government confirmed today that President John Magufuli has died.
"It is sad news. Our beloved president passed on at 6 p.m. this evening," said Vice President Samia Suluhu Hassan, who per the East African nation's constitution will now become its first female president. "We have lost our courageous leader. All flags will be flown at half mast for 14 days."
What officials did not confirm was weeks of speculation by opposition leaders and regional media that the 62-year-old had contracted COVID-19. The official cause of death: heart complications.
However, the situation echoed the chatter in neighboring Burundi last June, when President Pierre Nkurunziza died of COVID-19 at age 55, as both leaders drew criticism for their approach to the pandemic.