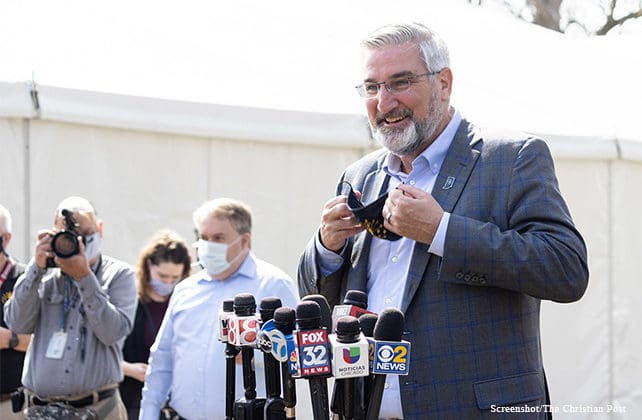 (The Christian Post) Indiana Gov. Eric Holcomb signed a new law that prohibits the state government and its agencies from treating a religious body worse during a public health emergency than secular entities.
Known as Senate Enrolled Act 263 and signed Thursday, the legislation designates houses of worship as essential services and thus prohibits them from being treated worse than secular entities.
"Religious organizations provide essential services that are necessary for the health and welfare of the public during a disaster emergency," reads SEA 263 in part.