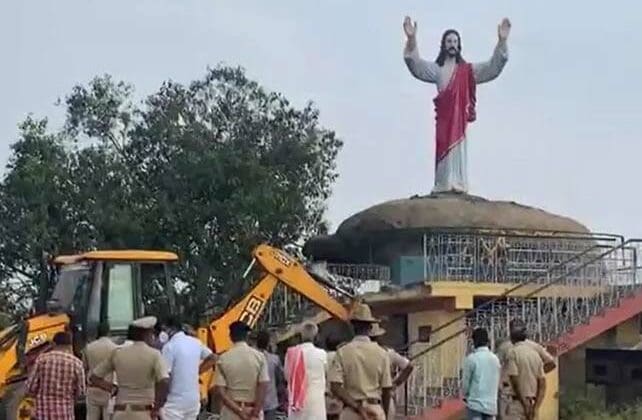 (Christianity Today) A 20-foot statue of Jesus Christ along with other religious structures located in India's Karnataka state was destroyed on Valentine's Day by the Indian authorities on claims that the property belongs to the government.
The statue of Jesus has been standing beside the St. Francis Xavier's Church in Karnataka's Gokunte village for 18 years. The Christian Post reported that the Karnataka authorities demolished it out of claims that the property was allocated by the government for animal pasture.
The Catholic Archdiocese of Bangalore presented documents proving ownership of the land on which the statue was placed to prevent the demolition. The Archdiocese revealed that the authorities were uncooperative and that the case on the land was still pending but the demolition was nonetheless ordered by the Karnataka High Court.