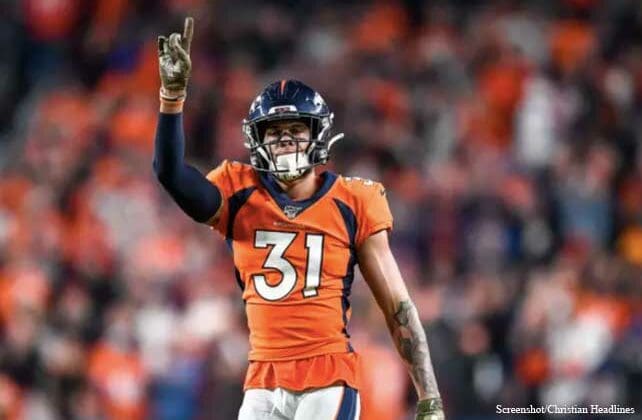 (Christian Headlines) Denver Broncos free safety Justin Simmons recently opened up about a heartwarming moment when one of his teammates, quarterback Teddy Bridgewater, waited to pray with him after he missed a post-game prayer some of the players regularly participate in.
In a post on Instagram, Simmons, who is a professing Christian, said the moment occurred on Sunday after his team won 26-0 over the New York Jets.
"After every game, home or away, a group of players from both teams come together to say a prayer at midfield." he wrote. "It's my favorite thing about game day on Sunday. Giving thanks and praise to God win or lose," he added.