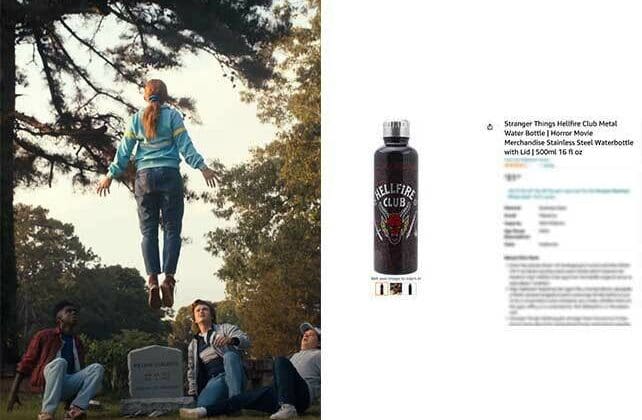 A parent recently asked other parents if it was okay for her 10-year-old daughter to take a satanic looking water bottle inspired by the popular Netflix show "Stranger Things: Season 4" to her Christian school on a London based internet forum Mumsnet.
A number of parents responded, astonished that a parent would even let their young child watch the show.
The Mumsnet user, who goes by flightofthesevenmillionbumblebees, explained that her daughter loves Stranger Things and recently purchased a water bottle with the word's "Hellfire Club" on it, which is the name of a high school "Dungeons and Dragons" club in the show. The logo contains an image of a devil head.
The popular tabletop role playing game "Dungeons and Dragons" (also known as "D & D" and created in 1974) plays an important role throughout the series. "D & D" has been viewed by many conservative Christians as demonic because of its occult elements. An article by "Focus on the Family's" entertainment publication "Plugged In" shared that "some former players have said that 'D & D' brought them into contact with demonic activity."