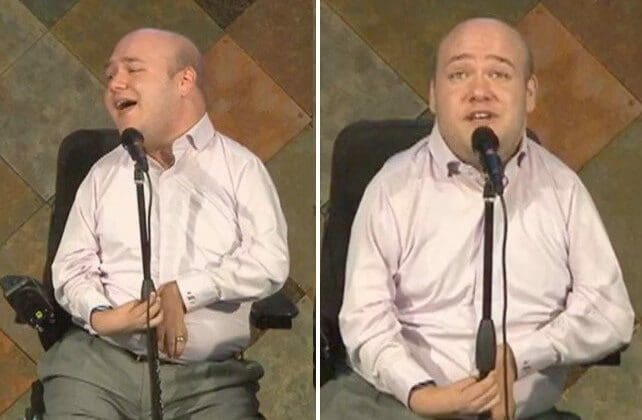 Southern gospel singer Ben Waites, who recently wowed the judges on "America's Got Talent" (AGT), spent this past Sunday morning singing and delivering a message at Christian Challenge Worship Center in Pineville, Louisiana. In the middle of performing a series of gospel songs, Waites told the congregation that helping people understand the love of Jesus is more important to him than fame or even his passion for singing.
"I don't want to just sing fun songs, make people laugh," he said. "I'm not even interested in being on national TV. I'm interested in letting you know that Jesus loves you."
Ben Waites: 'He Is Worthy of Everything'
Ben Waites is a 33-year-old Southern gospel singer and vocal coach originally from Ball, Louisiana, who now lives in Nashville, Tennessee. He told the congregation that he started singing and traveling in a quartet with his grandfather at age 11.