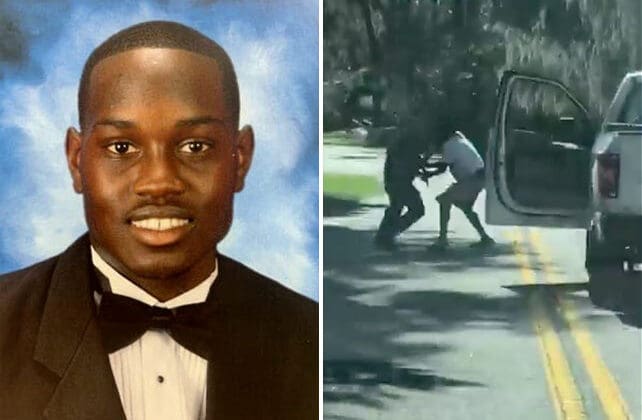 On Wednesday a Georgia federal grand jury charged three men with hate crimes in the killing of 25-year-old Ahmaud Arbery on February 23, 2020, a Black man who was jogging in the neighborhood they chased down in a truck, attempted to unlawfully detain him, then fatally shot him.
Greg McMichael (64) and his son Travis McMichael grabbed their guns and chased Arbery down in their truck suspecting he was the cause of recent burglaries in their neighborhood. William "Roddie" Bryan Jr. also jumped in his truck to assist the McMichaels and allegedly hit Arbery with his truck, then film the violent encounter that led to Arbery being shot at close range with a shotgun.
Arbery's mother Wanda Cooper-Jones told CNN, "It's one step closer to justice. They did the investigation properly and they came out with those indictments. So, my family and I were pleased."
It was only after a video emerged online that filled internet screens and news outlets 10 weeks after the incident took place, that charges were enforced on the charged hate crime assailants.
All three men pleaded not guilty to the charges. They also face charges of murder, malice, aggravated assault, false imprisonment, and criminal attempt to commit a felony. Their next court appearance will be May, and will remain in jail until so.