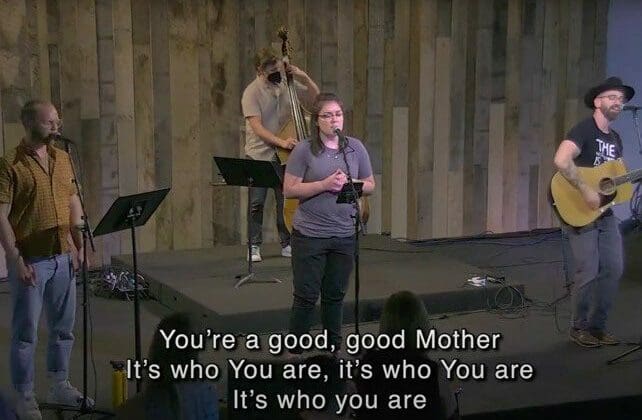 At Austin New Church in Austin, Texas, several parts of last Sunday's Mother's Day service featured feminine pronouns and imagery for God.
A video shows the worship team altering the chorus of the song "Good, Good Father" by Housefires featuring Pat Barrett. Also during the service, female pronouns for God were used in recitations of Psalm 23 and the Lord's Prayer.
Austin New Church describes itself as a progressive community "based on belonging, not beliefs." Brandon and Jen Hatmaker founded the congregation in 2008 but are no longer mentioned on the church website. The couple divorced in 2020, after 27 years of marriage.
Austin New Church: 'Now We Know Better' Than To Limit God
In her message, Creative Pastor Samantha Beach Kiley says, "We profess that we all bear the image of God, but how can we see God in ourselves if we don't see ourselves in God? If God is only male, if God is only white, what possibilities does that limit for those of us whose identity markers are different?" She quotes from Christena Cleveland's book "God Is a Black Woman," about how a "narrow" view of God restricts our imagination.