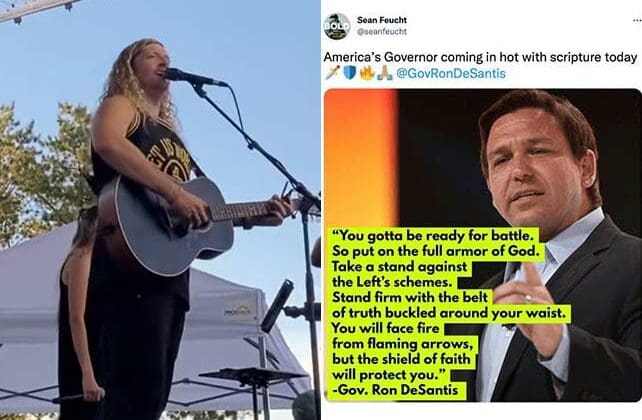 The Jerusalem based evangelical Christian media network GOD TV recently took issue with "Let Us Worship" founder Sean Feucht's tweet featuring Florida Governor Ron DeSantis quoting scripture.
"America's Governor coming in hot with scripture today," Feucht tweeted on July 24 above an image of DeSantis with the following quote: "You gotta be ready for battle. So put on the full armor of God. Take a stand against the Left's schemes. Stand firm with the belt of truth buckled around your waist. You will face fire from flaming arrows, but the shield of faith will protect you."
DeSantis, who is a professing Christian, crafted his quote from the Apostle Paul's letter to the church of Ephesus (Ephesians 6:10-20), where Paul encourages Christians to be strong in the Lord and avoid the schemes of the devil.