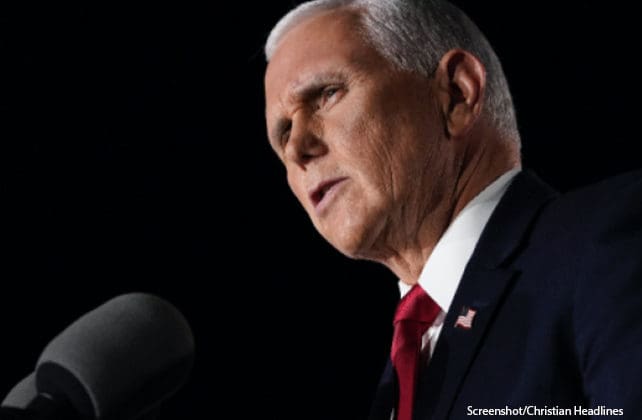 (Christian Headlines) Vice President Pence on Thursday told a gathering of pro-lifers that the pro-life cause is "winning in America" and that the nation is on the cusp of restoring the "sanctity of life back to the center of American law."
But Pence also warned the audience that Joe Biden, if elected, could reverse much of the pro-life advances made under the Trump administration.
"For those of us who cherish the extraordinary progress that we've made in this movement, the stakes have never been higher," Pence said.
God, he said, is on the side of pro-lifers.