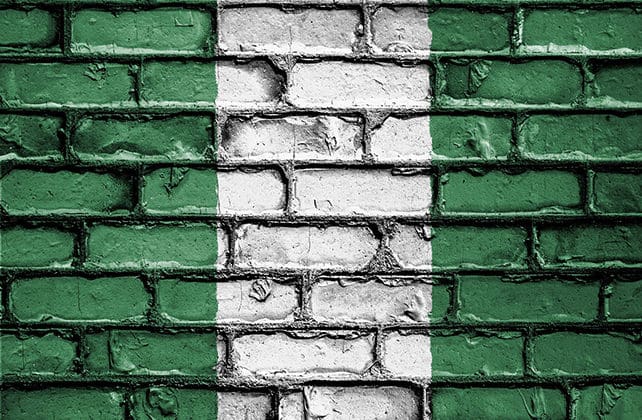 Nigeria (International Christian Concern) Last Sunday, Fulani militants killed 11 Christians in Abuja, Northern Nigeria. The attack came at night when houses were set ablaze, and villagers were shot trying to flee. Mama Fide, a grandmother to many in the village, burned to death inside her home. Her grandchild spoke to Morning Star News.
"We can only imagine how horrible it was for her to breathe her last this way after living long into her old age. Painful and sad. Grandma's blood will surely rise and speak against her killers and their sponsors."
This was not the first attack on Nigerian Christians this year. On January 22, Fulani militants targeted Christians in Dong village in Plateau State, Nigeria. Four Christians were killed while two others were wounded during the attack. Christian refugees from the Miango District are known to reside in the village. They are routinely tormented by militant Fulani herdsmen.
"Dong, our community, has constantly been attacked by armed Muslim Fulani terrorists in the recent past. We need your prayers," a resident told Morning Star News.
ICC reported on the January 11 attack in Ancha village, Nigeria. There, 18 Christians were killed, and 24 houses were burnt to the ground. Crops and vehicles were destroyed, with several items stolen. An eyewitness to the atrocity, John Rivi Bulus, lamented to ICC through tears.
"The Fulani are now after my life; all my family members have now been killed by the Fulani militants… I am left alone."
The Fulani, who are majority Muslim, are one of Nigeria's biggest ethnic groups. While many are nomads, many prominent Nigerians—including President Muhammadu Buhari—are Fulani.
Militant Fulani herdsmen hold to an extremist Islamic ideology, causing the rampant persecution of Christians in Nigeria. The militants are ruthless and uncompromising. They kill Christian families, steal what they can, and then burn everything else down.
The numbers are staggering. Depending on the source, an estimated 100 thousand Christians have been killed over the past 20 years, while over two million have been displaced.
Many say that this is a conflict over land, as the arid zones in Nigeria have been increasingly moving southward. But to leave the narrative at that is simply irresponsible. While farmer-herder conflicts over land have existed throughout centuries, a more sinister element has emerged within the last few decades, fueled by a jihadist agenda. 
This is what the Nigerian government refuses to acknowledge, and what Christians in Nigeria have spent years trying to communicate to the international community. 
This article originally appeared here.