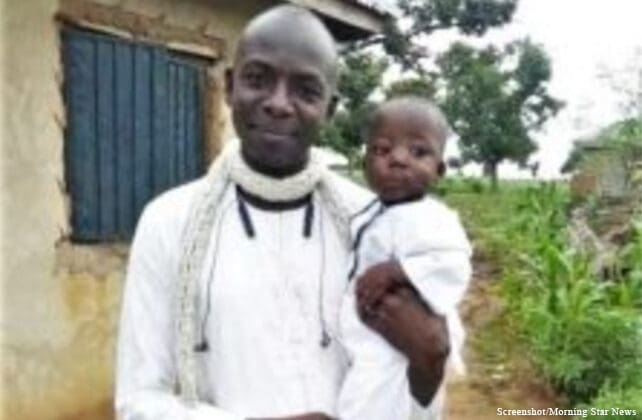 JOS, Nigeria (Morning Star News) Fulani herdsmen in Niger state, Nigeria have shot to death a missionary and pastor and his 3-year-old son, sources said.
Leviticus Makpa, 39, had established a Christian school in Kamberi village, where he served as a pastor and church planter. His son, Godsend Makpa, was killed in the attack on his mission base on May 21.
"Our missionary brother, Pastor Leviticus Makpa, was shot dead with his son by Fulani bandits," area resident Deborah Omeiza told Morning Star News in a text message. "His wife escaped with their daughter."
A close associate of Pastor Makpa, Folashade Obidiya Obadan, said the pastor had texted her as herdsmen surrounded his house.