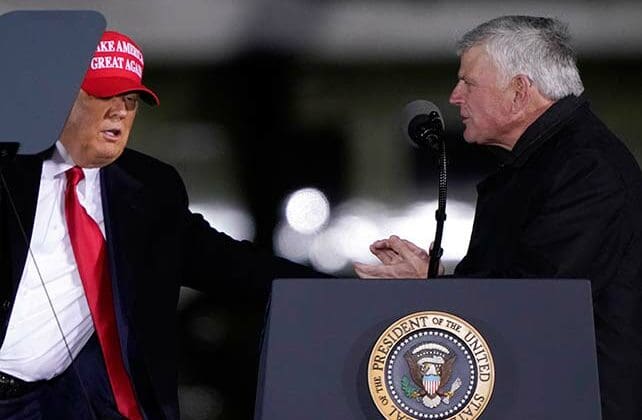 Evangelist Franklin Graham has weighed in on the criminal indictment of former president Donald Trump, echoing the common sentiment among conservatives that the charges are politically motivated.
Trump has been a controversial figure since the beginning of his political career. While he has been the subject of numerous investigations, including two impeachments, Trump has never been charged with a crime. However, on Thursday (Mar. 30), Trump was indicted by a Manhattan grand jury.
The charges against Trump remain sealed, and while it is known that the indictment has to do with his role in alleged hush money paid to former adult film start Stormy Daniels in 2016, the specific charges have not been disclosed.
The indictment is a historic moment in American politics, as Trump is the first former president to have ever been criminally indicted. While several presidents have faced impeachment, none have faced criminal charges after leaving office.