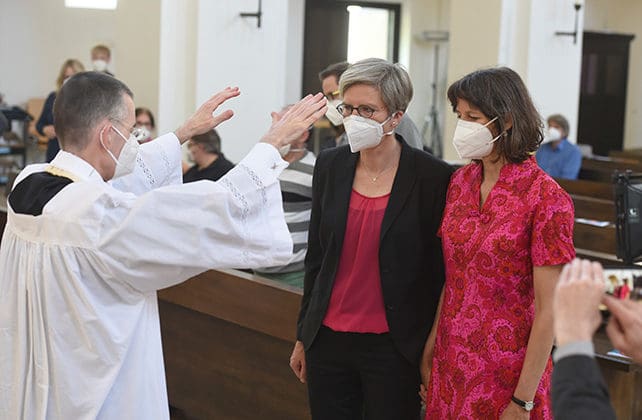 (ERLC) A recent Gallup poll finds that support for same-sex marriage has reached an all-time high. Currently, 70% of Americans say marriages between same-sex couples should be recognized by the law as valid, with the same rights as traditional marriages. The shift is primarily due to support by the younger generations: 84% of young adults, 72% of middle-aged adults, and 60% of older adults say they favor same-sex marriage. 
A majority of Republicans (55%) and more than two-thirds of Democrats (83%) support the legal change. Surprisingly, despite same-sex marriage being one of the most radically progressive political changes in human history, almost half of self-identified conservatives (48%) now endorse this redefinition of marriage.
The poll doesn't list the breakdown by religion, but it's clear that many Christians now believe they too should support same-sex marriage. Here are four reasons why we should uphold a traditional understanding of marriage.