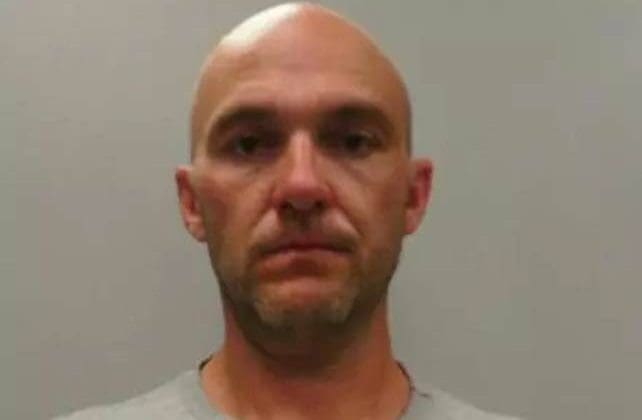 ABINGDON, Va. (BP) – A former pastor in Abingdon, Va., was charged with multiple child sex crimes and arrested on Sept. 8.
Michael Canter, a 38-year-old lifelong resident of the county, was the pastor of Valley View Baptist Church.
Local police reports state the alleged sexual assault happened to an underage female member of the congregation at a church event.
The charges Canter faces include taking indecent liberties with a child, two counts of aggravated sexual battery and attempted object sexual penetration.
He is being held in the Southwest Virginia Regional Jail without bond, according to a local media report.  
RELATED: Former SC Youth Pastor Named in Sexual Abuse Lawsuit
Washington County Detective William Smarr, speaking to WJHL News in nearby Johnson City, Tenn., said the investigation began around two weeks ago after the victim came forward, and there is a possibility there could be more victims.
Smarr encouraged the continued reporting of such incidents.
"I've told my kids this before — the monsters aren't under the bed," he said. "They're out there in the world with us, and they look like you and I.
"Please come forward. We hear you. We see you. When you come forward with an accusation like this, we will believe you and work to establish the truth and to find justice for you."
Brandon Pickett, director of strategic initiatives & communications for the SBC of Virginia, offered support for those affected and clarification about Valley View Baptist's status in the convention.
"SBC of Virginia has no tolerance whatsoever for any form of sexual or physical abuse," Pickett said. "Our prayers go out to the survivors, the community and the church. This church has not been active with SBCV nor has given through the Cooperative Program since 2016."
Jonathan Howe, vice president of communications with the Southern Baptist Convention Executive Committee, offered further clarification regarding Valley View's affiliation with the SBC.
RELATED: Woman Sentenced to Life for Murder of Pastor Husband Who Sexually Abused Her
"While this church may identify as a Southern Baptist church, they have not shown any intent to participate in our cooperative missions endeavor by giving through the Cooperative Program since 2016," Howe said.
If you are/have been a victim of sexual abuse or suspect sexual abuse by a pastor, staff member or member of a Southern Baptist church or entity, please reach out for help at 202-864-5578 or SBChotline@guidepostsolutions.com. All calls are confidential.
Editor's Note: In support of the sixth strategic action of Vision 2025 adopted by messengers to the 2021 SBC Annual Meeting, Baptist Press will continue to report every instance of sexual abuse related to Southern Baptist churches or leaders of which we are made aware.
This article originally appeared at Baptist Press.