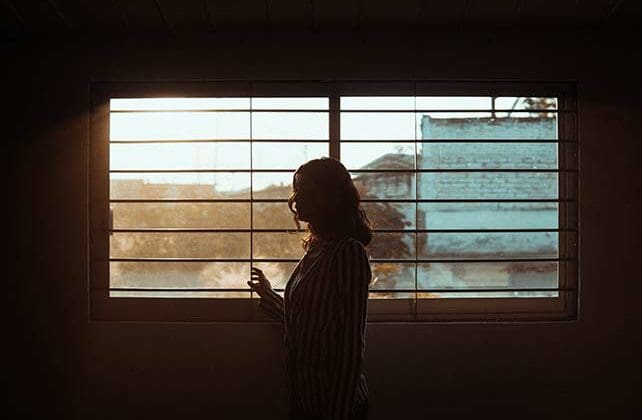 LEXINGTON, S.C. (BP) – A South Carolina-based law firm has filed a lawsuit against former South Carolina Baptist Pastor Michael D'Attoma. The suit also names Northside Baptist Church in Lexington, S.C., the South Carolina Baptist Convention and the Southern Baptist Convention, according to a report by the Baptist Courier.
The suit alleges that D'Attoma began a relationship with "Jane Doe" at the age of 15 in 2009 and continued "grooming her" until 2012.
According to a June 16 release from McGowan, Hood, Felder & Philips, the minor "did report suspicious behavior she witnessed between D'Attoma and another member of her youth group, in 2010."
D'Attoma is accused of soliciting video chats and texts from the girl which eventually led to "touching our client inappropriately," the firm's release said.
RELATED: Matt Chandler's The Village Church Settles Abuse Case, Admits No Wrongdoing
In a statement, the South Carolina Baptist Convention leaders said they are "still processing the allegations to determine if and how they may apply to the South Carolina Baptist Convention," adding that they are "deeply concerned for survivors of sexual abuse and pray for all involved."
Current Northside Pastor Rocky Purvis said he learned about the allegations on June 16, 2022, according to the Baptist Courier report.
"With regard to the civil lawsuit that was filed, we are still reviewing it and cannot comment until we know more details," Purvis told the Courier.
"Our hearts break for all victims of abuse, and we ask that you join us in praying that the truth will come out and healing will take place."
In a statement to Baptist Press, Gene Besen, counsel to the SBC Executive Committee, called individual acts of abuse "heinous and intolerable," adding: "[W]hile the Southern Baptist Convention is committed to vanquishing all incidents of abuse, the SBC cannot be liable for the conduct of an individual it was never even aware of who was employed by a church it cannot control."
"Every Southern Baptist church is autonomous," Besen wrote. "The SBC plays no role in selecting, appointing, promoting, moving, or terminating pastors."
The release from the South Carolina law firm attempts to make a connection between the firm's case and the May 2022 report from Guidepost Solutions on the mishandling of sexual abuse claims by the SBC Executive Committee. 
RELATED: Woman Sentenced to Life for Murder of Pastor Husband Who Sexually Abused Her
"While the plaintiff's legal filings make much of Guidepost Solutions' report, these incidents and allegations are neither reflected nor addressed in the report," Besen said. "The SBC simply had no knowledge of the abuse outlined in these legal filings (the report itself corroborates this truth) until it was served with the complaints."
There is no statute of limitations on criminal charges related to sexual abuse in South Carolina.
Editor's Note: In support of the sixth strategic action of Vision 2025 adopted by messengers to the 2021 SBC Annual Meeting, Baptist Press will continue to report every instance of sexual abuse related to Southern Baptist churches or leaders of which we are made aware.
---
If you are/have been a victim of sexual abuse or suspect sexual abuse by a pastor, staff member or member of a Southern Baptist church or entity, please reach out for help at 202-864-5578 or SBChotline@guidepostsolutions.com. All calls are confidential.
This article originally appeared at Baptist Press.