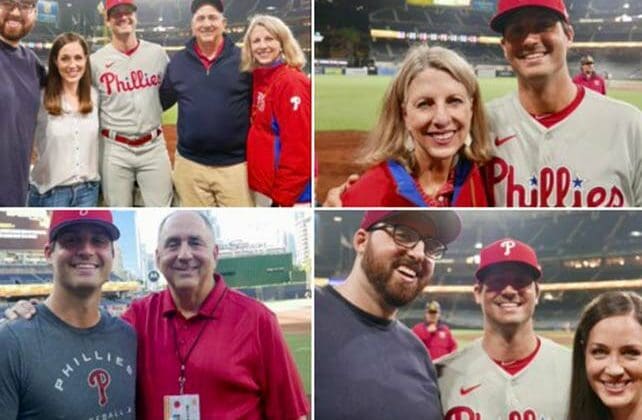 (Sports Spectrum) Mark Appel's major league debut was always supposed to be a big deal. Drafted No. 1 overall by his hometown Houston Astros in 2013, Appel was seen as a can't-miss prospect and future cornerstone of the organization. His arrival in the big leagues did ultimately garner plenty of attention, just not for the reasons anyone thought it would.
Nine years after being picked by the Astros, Appel took the mound in a Major League Baseball game for the first time Wednesday night at the age of 30. In between were injuries, plenty of frustration and a decision to walk away from the game entirely.
Now Appel holds the distinction of being the oldest No. 1 pick at the time of his big league debut. He threw a scoreless ninth inning for the Philadelphia Phillies in their 4-1 loss to the Atlanta Braves, giving up one hit and recording the first strikeout of his MLB career.