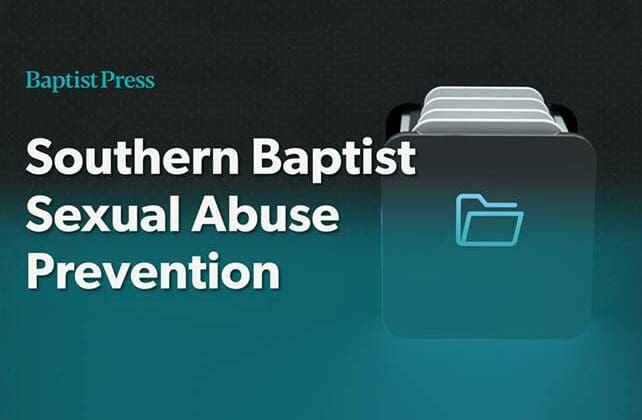 NASHVILLE (BP) – Through an open letter released to several media outlets, former SBC Executive Committee Vice President Roger "Sing" Oldham says a list of abusers prominent in the Guidepost Solutions report was generated in part from news reports he forwarded to EC general counsel and interim president D. August "Augie" Boto and not in his possession.
Oldham, who served as an EC vice president from 2007-2019, disputes the narrative that he was "a knowing participant in creating an alleged secret database of sexual offenders." At no time did he have access to the list, he said.
According to the letter, in early 2010 Oldham took note of a series of posts on clergy abuse at the website SBC Voices. He emailed Boto on Feb. 16, 2010, about the possibility of "creating a web page or hosting a story collection of published news articles" on Baptist2Baptist, a website managed by the Executive Committee.
RELATED: SBC Executive Committee Releases List of Alleged and Convicted Sex Abusers
The Guidepost report indicates that such reports had been gathered and submitted to Boto as early as 2007. In a phone call with Baptist Press, Oldham said it was possible he had brought the subject up before 2010, but it was the SBC Voices series that prompted him to begin forwarding published news reports of Baptist ministers arrested for sexual abuse.
"I thought such a collection of published news stories could be an additional resource to help churches in their hiring practices while avoiding the potential liability issues of creating a database of convicted and credibly accused sexual offenders that, as general counsel for the SBC Executive Committee, Mr. Boto had often expressed concerns about," Oldham says in the letter.
He went on to formally request that the 2010 email and others like it be included in Guidepost's final report, with the report amended to reflect their contribution.
At the top of page 5 of the Guidepost report, a May 2019 email from Oldham to then-EC President Ronnie Floyd said that for a decade Oldham had been providing news reports of Baptist ministers arrested for sexual abuse to Boto "for his awareness."
RELATED: Survivor Hannah-Kate Williams Sues SBC, Lifeway, SBC Seminary, and Her Father Before Guidepost Report Released
Oldham maintains that the 2019 email was not discussed in his interview with Guidepost investigators on March 25 of this year. Had it been, he could have provided context, namely, that the news reports were obtained using a subscription-based news aggregator and later by setting up Google alerts using search terms "Baptist" and "arrested." He would then forward news stories related to abuse and Baptist ministers to Boto. He denies knowing that those stories had been compiled in a list.
Those clips eventually contributed to the list in the Guidepost report. Minus that context, Oldham charged that the report "extrapolate[ed] from that [May 2019] email a nefarious intent of a secret database of sexual offenders."
Baptist Press reached out to Guidepost for a response to Oldham's letter but had received nothing by deadline.
Regardless, Oldham rejoiced at the list's publication. "I hope this release is only the starting point of a continuing process," he says in the letter.
RELATED: Josh Buice Calls Guidepost Report on Sexual Abuse in the SBC 'Harmful,' Abuser Database a 'Bad Idea'
Editor's note: This story was updated to clarify the nature of Oldham's contribution to the list of abusers. 
This article originally appeared at Baptist Press.