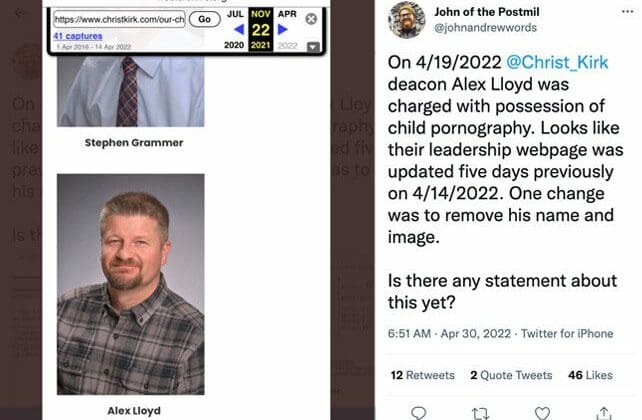 Alex Lloyd, a former deacon at Douglas Wilson's church in Moscow, Idaho, has been indicted in federal court for possessing child pornography. Lloyd, who according to Christ Church was a deacon until January 2022, has pleaded not guilty to the charges.
Alex Lloyd's Trial Set for June 21
Christ Church and its pastor, Douglas Wilson, have generated controversy for reasons that include Wilson's interpretation of complementarianism, his book "Southern Slavery As It Was," and for how the church has handled allegations of sexual abuse. Christ Church also made headlines in the fall of 2020 for holding "psalm sing" events in protest of Moscow's COVID-19 restrictions.