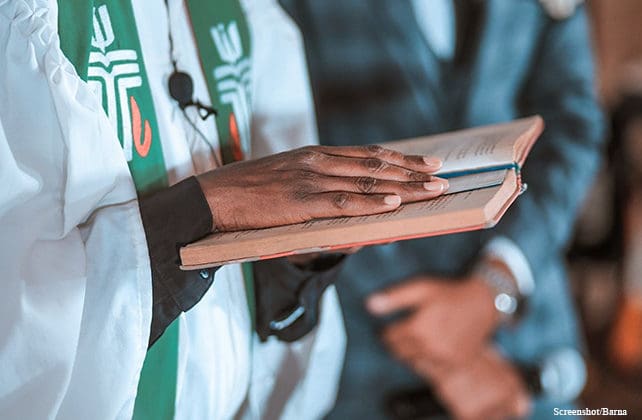 (Barna) On January 5, 2021, Georgia voters elected the Rev. Dr. Raphael Warnock as the state's first Black senator and the first Black Democrat elected to the U.S. Senate from a former Confederate state. As the senior pastor of the historic Ebenezer Baptist Church, the spiritual home of Rev. Dr. Martin Luther King, Jr., Senator-elect Warnock joins a tradition of Black pastors who have occupied electoral office.
Beyond its historical significance, Warnock's campaign—and the crucial role of Black voters in the Georgia run-off and the November 2020 election—have renewed public interest in the political dimensions of Black religious life. This is one of the topics Barna Group has been exploring in the State of the Black Church project, alongside partners including Rev. Dr. Brianna K. Parker (of Black Millennial Cafe), Gloo, Urban Ministries, Inc., Lead.NYC, American Bible Society and Compassion. In the coming months, we'll be sharing some of the study's main findings, culminating in the release of the Trends in the Black Church report in summer 2021. You can sign up for updates here.
In a week that includes both the national observance of King's birthday and the inauguration of President-elect Joe Biden and Vice President-elect Kamala Harris, we'll begin by examining the political posture and perceptions of Black adults and Black churchgoers.