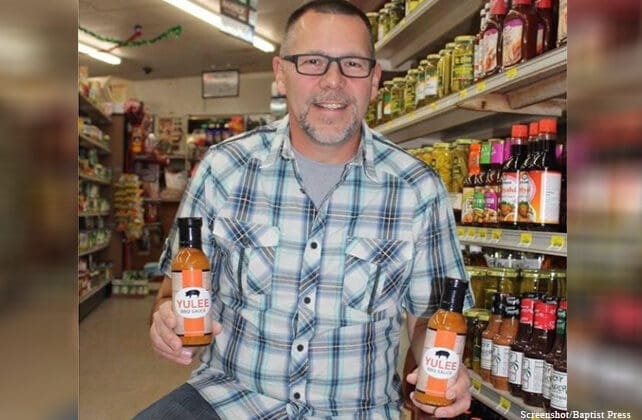 (Baptist Press) When stores in Northeast Florida receive a delivery of Yulee BBQ Sauce they're getting more than a collection of sauces and rub with tangy flavor perfect for grilling.
"They're getting a chaplain and pastor," said Jimmy Flanagan, creator of Yulee BBQ Sauce, who personally makes the deliveries to his customers.
Flanagan, pastor of Duval Station Baptist Church in Jacksonville, Fla., has taken his passion for cooking to create his own barbecue sauce, which he sells in local stores and uses as a platform for sharing the Gospel.
"I could knock on doors, do outreach programs, but when I go with the barbecue sauce, it totally opens everything up for ministry and witnessing," Flanagan said, adding: "It's not about me at all and it's not about the sauce, it's about people and it's about Christ."