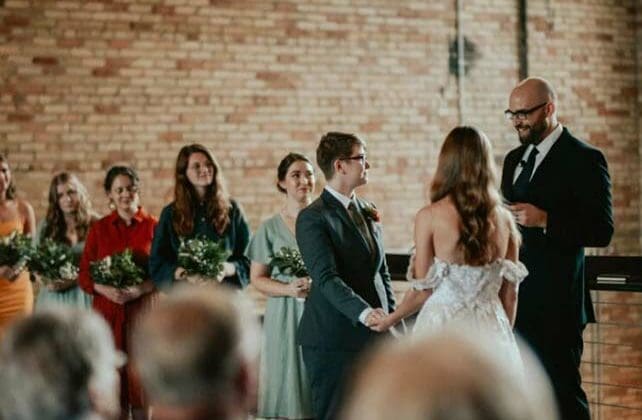 (RNS) — For years, Calvin University, a leading evangelical school in Grand Rapids, Michigan, has tried to walk a fine line of being welcoming to LGBTQ students while still enforcing traditional Christian Reformed Church views on sexuality.
The school sponsors a support group for gay students, gave an alumni award to an LGBTQ graduate and last year saw a gay undergrad elected as student body president.
But after a Calvin professor officiated a wedding last fall for an LGBTQ staffer at a campus-based research center, putting both employees in violation of school policy, school leaders tried to resolve the matter quietly. The Center for Social Research, part of the school since the 1970s, was allowed to spin off and the staffer was able to stay.
Things changed this last week when Chimes, the Calvin student newspaper, broke news about the reason for the split.  Chimes later interviewed Nicole Sweda, the Calvin staffer whose marriage led the CRS to leave Calvin.