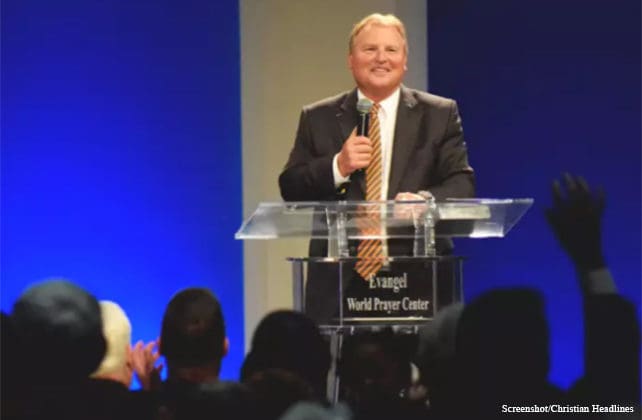 (Christian Headlines) One Kentucky megachurch pastor has come under fire after he called for a curse against those who – he says – "stole" the 2020 presidential election from President Trump, The Christian Post reports.
During a worship service on Sunday, Rev. Bob Rodgers of Evangel World Prayer Center in Louisville made the remarks as he led his congregation in prayer.
"Father, those that have lied, those that have stolen this election, those that have cheated, I place the curse of God upon them," Rodgers said, according to a video clip shared on Twitter.