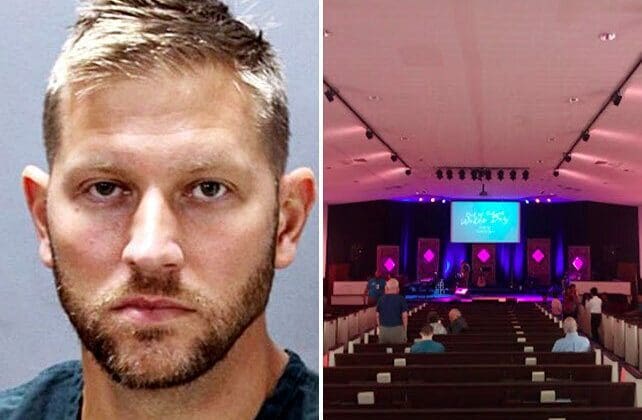 (ChurchLeaders) Former pastor Jeffrey Bedwell, who's being held in a Jacksonville, Fla., jail on a $500,000 bond, has been accused of grooming and molesting a girl from 2013 to 2018, starting when the victim was 12 and continuing until she was 17.
Bedwell, who was arrested July 8 and is scheduled to appear in court next week, faces charges of unlawful sexual activity, lewd and lascivious molestation of a minor between ages 12 and 16, lewd and lascivious sexual battery on a minor between ages 12 and 16, and transmitting harmful material to a child.
Police initially said Bedwell worked at multiple churches, but the only one that's been confirmed so far is Chets Creek Church, a Southern Baptist Convention (SBC) megachurch with four campuses in the Jacksonville area. According to reports, Bedwell was a youth pastor at the church's Southside campus from 2013 to 2018, when the abuse allegedly occurred. He was promoted to campus pastor in 2018 but was terminated a year later "for issues unrelated to the current charges now made against him," says Senior Pastor Spike Hogan.