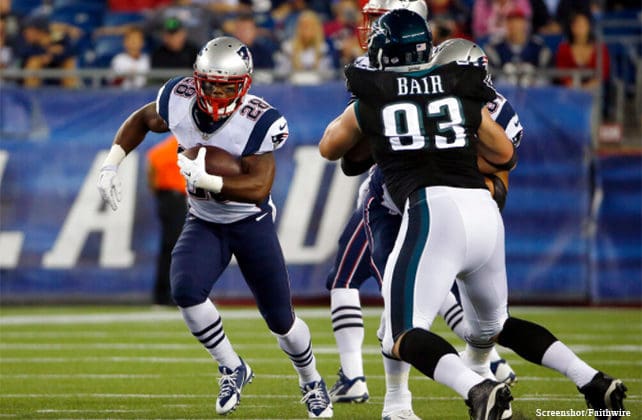 (Faithwire) A former NFL player just happened to be in the right place at the right time on Thursday and ended up saving the life of a man after the semi-truck he was driving was struck by a train, setting his rig on fire. 
EastIdahoNews.com reports Brandon Bair, a former NFL defensive end, rescued 25-year-old Steven Jenson from the burning vehicle.
The accident occurred around 5:45 pm on Thursday in St. Anthony, Idaho.
Bair said he saw the accident happen. 
"I was on Highway 20 driving to my business when I saw the train hit the truck. There was an explosion right away, and the train was pushing the truck down the tracks," Bair told EastIdahoNews.com. "I got on the phone with 911 and started driving down the median to get to the front of the train when it stopped."