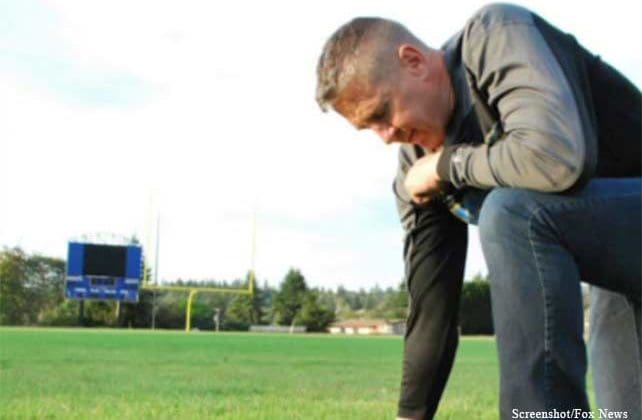 (Fox News) Former Washington state high school football coach Joe Kennedy lost his job more than five years ago for silently praying on the field after each game, but his ongoing unemployment and an extended legal battle are not enough to deter the former Marine from his fight for faith.
While coaching at Bremerton High School, Kennedy began kneeling alone in a silent, 15-second prayer at the 50-yard line at the conclusion of every game. He was suspended and later fired in 2015 for refusing to stop the public practice. 
Kennedy, a retired Marine Corps gunnery sergeant who did a combat tour during Operation Desert Storm, launched an aggressive legal battle, claiming that the Bremerton school district violated his constitutional rights of free expression and religious freedom.