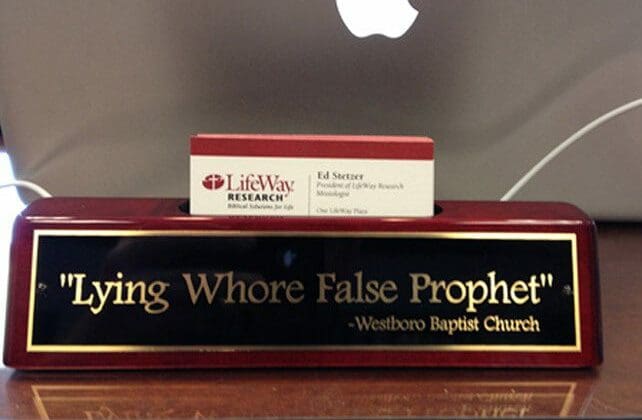 When you come into my Wheaton College office, you will notice a strange nameplate. It says, "Lying Whore False Prophet." A few years ago, I explained the story at my former blog. I have updated it here.
Some time ago, I was part of The Nines, an online leadership event hosted by my friends at Leadership Network. The topic of my video was how churches can best handle disruptive situations.
For the video, I reflected on an experience Philip Nation and I had with Westboro "Baptist Church." (I actually prefer the term non-Baptist, non-Church.) They picketed the church we were serving at the time.
As the video aired, the folks at Westboro tweeted from their now-suspended account.