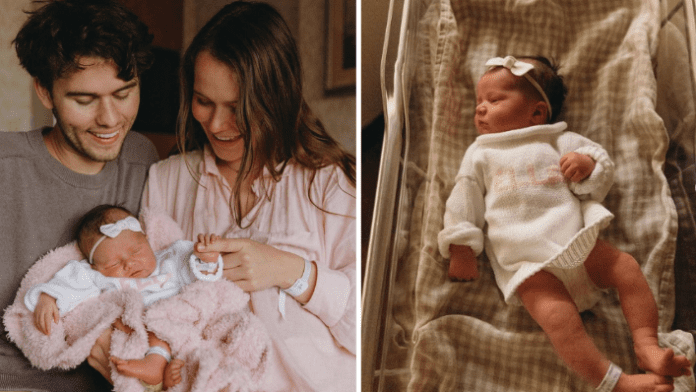 (ForEveryMom) Former Duck Dynasty star John Luke Robertson and his wife Mary Kate welcomed their second child last week, a daughter named Ella.
"Our precious Ella Kathryn! She was born Thursday morning, 4/8/21, and it was just the sweetest, most peaceful, joy-filled delivery and day," Mary Kate wrote on Instagram. "We are so thankful for this little blessing!"
Baby Ella is the couple's second child. In 2019, they welcomed their first child, John Shepherd who is now a big brother to Ella.