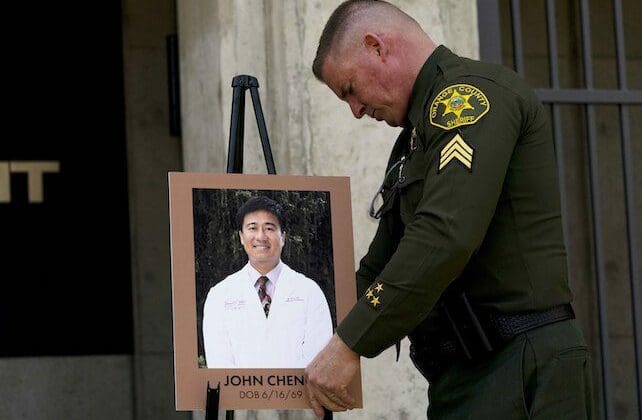 New details are emerging about Sunday's fatal shooting at Irvine Taiwanese Presbyterian Church in Southern California. Authorities say the 68-year-old gunman, a U.S. citizen who grew up in Taiwan, was spurred to carry out the church shooting by hatred toward Taiwan. But he had no known direct connections to the congregation, which meets at Geneva Presbyterian in Laguna Woods.
A federal hate-crimes investigation is underway, and the suspect is being held on $1 million bail.
Church Shooting: Suspected Gunman's 'Absolute Bias' Brought 'Evil' to Church
Officials say the suspect drove from his Las Vegas home to California Saturday, intent on killing everyone at Irvine Taiwanese Presbyterian Church. Before his church shooting spree, which took place during a post-worship luncheon, the suspect hid explosive devices in the building, chained doors, and glued keyholes shut. Then he mingled for an hour among attendees, most of whom were elderly.