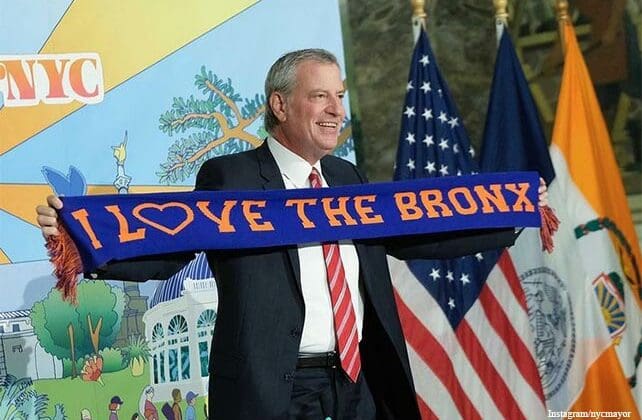 (CNN) New York City Mayor Bill de Blasio said Monday that he's expanding the city's Covid-19 mandate to require the entire municipal workforce to get vaccinated or start weekly testing by September 13.
The mandate will cover employees in the school system as well as police and fire departments, the mayor said. The city has about 340,000 employees.
"It means people who work in offices and people who work on the front line. Everyone," he said.
The first 45,000 city government employees to begin the vaccine-test mandate will include those in congregate, residential settings "where people literally are there living together in close proximity on an ongoing basis," de Blasio said.