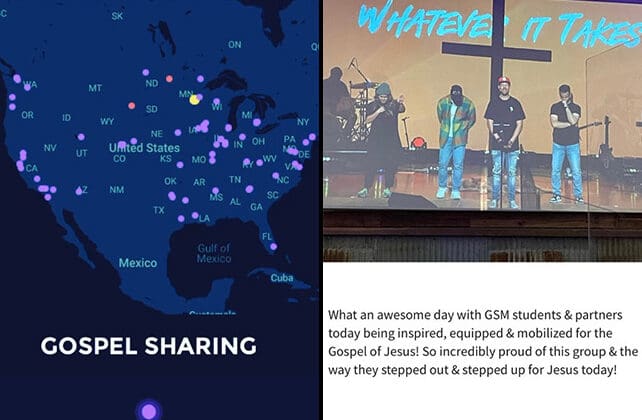 Last weekend (Nov. 13), Dare 2 Share, the ministry whose mission is to mobilize youth to evangelize their world, hosted a world-wide event with over 1,300 youth groups participating in the live-stream gospel training.
The event called, Dare 2 Share Live, is designed to equip teens to start a gospel revolution in their community. During the event, students are trained to "pray, serve others, and share their faith."
"Our theme was 'Whatever it Takes,' based on the story of the men who tore a hole through the roof to get their paralyzed friend to Jesus," Dare 2 Share founder Greg Stier said. "They risked their lives, money, and status in the community to get him to Jesus. We asked the teens, 'Are you willing to do whatever it takes to get your friend to Jesus?'"
During the event, students and volunteers are trained in the morning hours, then are sent out into their communities to serve and share the Gospel of Jesus Christ with everyone they come into contact with.