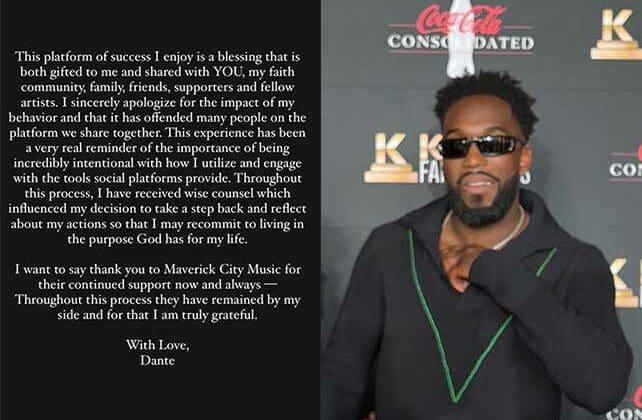 Grammy award-winning gospel singer Dante Bowe released a statement late Wednesday night (Sept. 29) apologizing for his behavior, which led to Maverick City Music "pausing" their professional relationship with him.
Maverick City Music announced on Tuesday (Sept. 27) that "due to behavior that is inconsistent with our core values and beliefs, we have decided to put a pause on our professional relationship with Dante Bowe. Decisions like these are not easy because of the level of nuance, both professionally and personally, but we felt it necessary to address."
Bowe released his statement on Instagram, which he switched to private earlier this week after sharing he was taking a break from social media. Bowe's account was subsequently changed back to a public account, so those who weren't following him could see his apology.