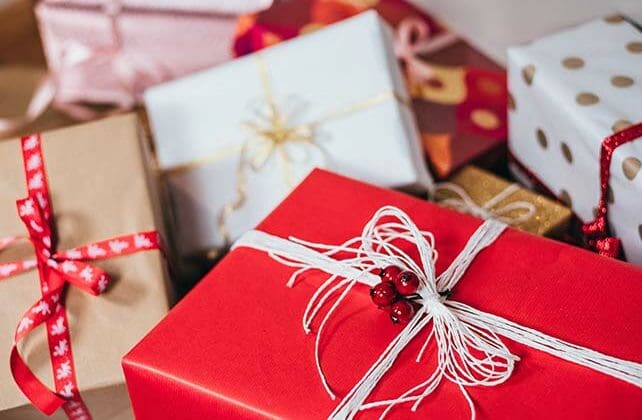 (Faithwire) A man and his children grieving the loss of their wife and mother were blessed Christmas Eve by a Cincinnati church congregation who gave them presents, toys, and a $6,700 check to help pay utilities for the next year.
Travis Feltner, a father of eight kids ranging in ages from three to 20, stood before the Compass Community Church congregation Friday to accept these surprise gifts.
Joined by some of his young children, he visibly became emotional as he thanked congregants for coming alongside his family after his wife, Amber, died in September of COVID-19.